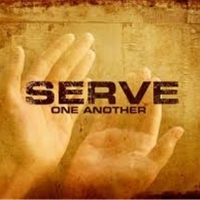 Equipping The People
by Pastor Antonio | October 4, 2017
We Are To Serve One Another
"Ministry" is from the Greek word diakoneo, meaning "to serve". In the New Testament, ministry is seen as service to God and to other people in His name. Jesus provided the pattern for Christian ministry—He came, not to receive service, but to give it. The church should minister by meeting people's needs with love and humility on Christ's behalf. The church is to minister to others out of their devotion to Christ and their love for others, whether the other people are believers or unbelievers. Ministry to others should be impartial and unconditional, always seeking to help others as Jesus would.
The content of ministry seems to focus more on spiritual things, not just practical things. Ministry should certainly place emphasis on sharing the Gospel with others so they can come to know Him and receive Him as personal Savior, go on to experience Him as Lord of their life, and go even further to know Christ as the essence of their Life. However, Ministry can, and should, include ministering to the physical, emotional, mental, vocational, and financial needs of others.
Jesus did, and so should we!
Prayer For The Day
Lord, I lift up our ministries and outreach programs. Remind us to do good and share with others as a pleasing sacrifice to You. Keep us outwardly focused so we don't become self-absorbed. Help us teach one another to be faithful ministers of Your Son. Enable us to meet people wherever they have a need. Help us speak the truth in love to each other even when it's hard. Help us minister faithfully as we proclaim the gospel so that the ones we reach might become an acceptable offering to You. Let the ministries and outreach programs produce people who feel Your passion for them and who ignite their passion for You.
Study Scripture
Matthew 25:35-40
Ephesians 4:11-14