Spiritual Boost Prayer Call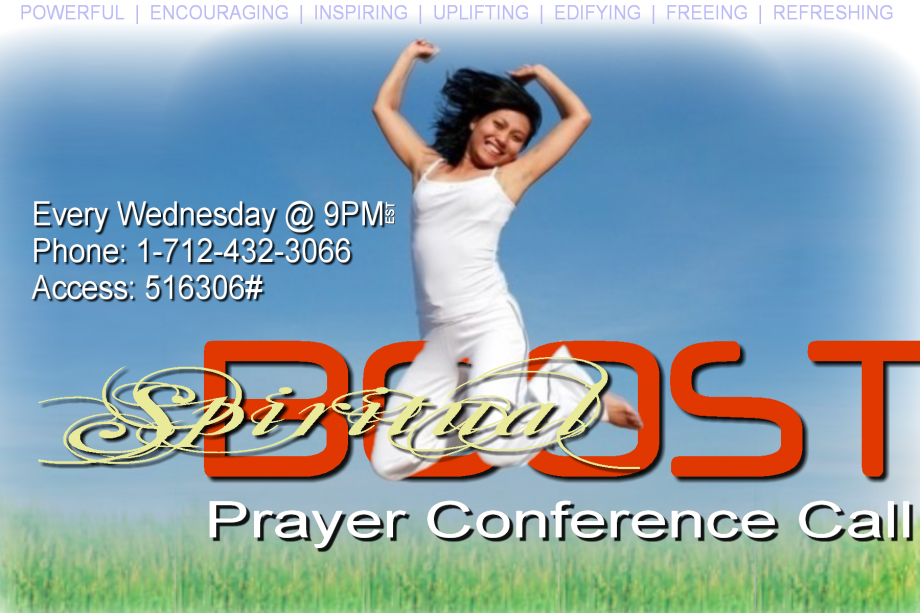 Sometimes we just need to a BOOST to get through!
Challenge of the Week:
Are you willing to represent God no matter where you are? Hear this story of how a bookkeeper speaks life into a situation of death, letting us know that God is and needs to be in the marketplace.
---
Use the links below to hear past calls or use play back number: 712-432-3131 and then use access code.